Residential Property
For most people, buying or selling their home is the biggest transaction they will ever undertake. Getting it right is critical to your happiness in your new home. Working with you we can help meet your specific needs and help you to understand every step of the transaction.
We can guide, help and act for you by:
Explaining the processes simply and clearly so you understand what is happening throughout your transaction
Keeping you fully advised and informed of progress at every stage
Undertaking the legal work quickly and effectively to ensure you get value for money
We are experienced in all aspects of property work
Our Services
Purchase and Sale of Freehold and Leasehold
We offer a fixed-fee service for residential conveyancing and pride ourselves on our high level of client care and satisfaction. Routine matters will be dealt with efficiently and any problems identified quickly so that we can work on a solution to give you peace of mind. We also have experience in acting for buyers of new build properties. We understand that these can seem particularly stressful as there is often a much stricter deadline. Our experienced team have worked for developers, housing associations and buyers of new build properties so you can rest assured that we understand the process.
Transfers of Equity
A transfer of equity means adding or removing a person from the ownership record of the property. A sole owner may wish to add their spouse or a child or a separating couple may need to remove a former partner.
Re-mortgaging
There are many reasons why you might wish to remortgage your home and, when you do, our team at Neale Turk Rochfort can help you through the process by providing independent and professional advice.
Planning and Development
Obtaining planning consent or the necessary permissions to carry out developments on your land can be a long and confusing process. You may be considering making structural changes to your home or might even have already finished them: if so, there is a good chance that you will need planning permission.
Without planning consent it can be difficult to sell your home when you final want to move without the extra cost of obtaining planning permission retrospectively or insuring against enforcement action. So we believe it is important to work with you as soon as you start considering any changes.
We can also give advice on:
Right to Buy Council and Housing Association Properties
Shared Ownership: purchases where a buyer pays a reduced price to buy only a part of the full value of the property. A landlord or housing association usually retain the remaining share.
Option Agreements: conditional contracts to sell or buy a certain property usually between a private owner and a developer
Lease extensions
Declarations of Trust: Along with other types of agreements between co-owners these are designed to protect capital contributions between joint purchasers
Family Loan Agreements: non-commercial loans between family members aiding in the purchase of a property
 What Does It Cost?
An important question and we think you'll like the answer.
The vast majority of our residential transactions are a fixed-price, high quality service with no hidden extras.
It's easy to get a conveyancing quote – just contact a member of our team, or use the enquiry form and we'll call you.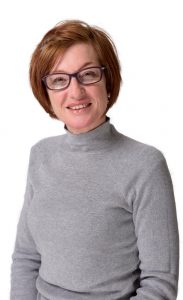 Keren Morgan
Head of Residential Property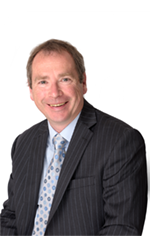 DAVID REYNOLDS
Head of Commercial
Testimonials
Just over three years ago I decided to take the big plunge into the property market as a first time buyer. Having heard various stories about the process I was 'slightly terrified'. However I had the great back up and help through out the process from NTR which was greatly appreciated for a first time experience. I am about to move house and will be using them again. I would highly recommend them to anyone buying and selling.

Thank you for all your help and advice in buying my new home. I will most certainly recommend your firm's services to family and friends.

Just a quick note to say many thanks indeed for managing our house sale so smoothly and professionally. It was very much appreciated and you certainly earned your fees!

We instructed Keren Morgan on our purchase, set her a tight timetable on unusual terms and everything went through very smoothly and exactly as we hoped,. We happily commend the services of Neale Turk Rochfort.

Keren Morgan acted for the purchaser of the sale of a property my company put together. Throughout the process Keren was efficient, proactive and above all communicated with me, always taking my calls. I would highly recommend Keren who is an asset to the conveyancing industry.

Once again as always your services have been fantastic, it makes buying a house so easy using you.

I must say that it was a pleasure to do business with someone who blends professionalism with a genuinely human approach as effortlessly as you do.