Wills, Probate and the Elderly Client
Wills, Probate and the Elderly Client
Helping The Elderly Client
The older client worries about lack of money, disability, inability to cope at home, long term care and vulnerability. We specialise in providing legal services for our older clients in a kind and sympathetic manner and our office has a ground floor meeting room and car park at the rear.
Our services include:
Home Visits
Helping you make Lasting Powers of Attorney
A Power of Attorney is a way of giving someone you trust the legal right to make decisions on your behalf if you lack mental capacity in the future or no longer wish to make decisions for yourself. There are two different types: financial decisions and health/welfare decisions and you can make both or either at any time.
We can advise you on making LPAs and will take the time to make sure you understand what it means and how they work so that you are making the right decision for you and your family.
Making a Will for you and advising on ways in which you can reduce Inheritance Tax
Advice about Home Equity Release mortgages
There are many different types of equity release schemes and it is important that you are making the right decision for you. We will advise you on the implications for you, your family and your estate and what other options might be available to you.
Looking after your affairs if you have no relatives or friends who can do it for you
Advising families who have concerns about elderly relatives
Court of Protection applications for the appointment of a Deputy
A Deputy can be appointed where a person has lost capacity to act but has not made an LPA. Anyone over the age of 18 can apply to be a Deputy but it is usually a family member or close friend. We can advise you on how to apply and your duties as a Deputy should you need to consider becoming one.
We have a long standing tradition of excellent client care and seek to uphold our firm's values in every matter so you can be confident in the best level of service for you and your loved ones.
Helping You When Someone Dies
Dealing with estate of someone who has died can be daunting. We have different levels of fee structure so that you can choose to do as much or as little of the administration as you wish but in every case you will have our professional and sympathetic support.
Around 60% of adults in England Wales do not have a Will and dealing with the estate of someone who has not left a will can be a difficult experience. People who die without a Will are said to have died 'intestate' and we are able to give advice on how the estate is split under the rules of intestacy.
We have experience dealing with probate, letters of administration, deeds of variation and related matters and our Wills, Probate and the Elderly Client team will be happy to talk with you about how we can best help you at this difficult time.
Can we help at a difficult time?
Are you living alone, or a couple, with no reltives but supported by kind friends on whom you do not wish to impose? Or are you anxious that if one of you passes away your spouse may not be able to cope with the practicalities?
Why not come and talk to us?
One of our caring and experienced solicitors can make a note of your wishes so that when the time comes we can carry out your instructions; dealing with undertakers, arranging the funeral services you requested, working with clergy or civil celebrants, organising flowers and the reception for your friends after the ceremony. We can also register your death if we arrange the funeral.
As we are solicitors we will deal with everything professionally but we like to think that we are not only solicitors but professional friends of our clients and at a time like this is it the personal touch that counts.
Helping You With Your Will
Is making a will on your 'round to it pile'?
Only 40% of adults in England and Wales have a will and a large number of those have not reviewed its contents recently. If you die 'intestate' (without a will) the government decides who inherits your estate through legislation and there is no scope for your personal wishes to be observed.
Making a Will
Having a Will can help give you peace of mind about the future in the knowledge that you can decide exactly how everything will be dealt with after you have gone. We have the considerable experience necessary to advise you on leaving legacies to children and grandchildren, setting up trusts for younger family members and giving gifts to charity.
Come and see us (or we can come to see you) and with our help, you will find that it is never as difficult, expensive, or as morbid as you anticipated!
We will guide and prepare a tailor-made Will for you including understandable advice about inheritance tax, charitable giving, dealing with difficult family issues and trusts.
Make a Will and make the lives of those you leave behind easier.
Reviewing Your Will
You should consider reviewing your will if the personal circumstances have recently changed. We advise reviewing your will every five years to reflect your changing financial situation but in particular, you should consider speaking with us if:
You have recently got married (this revokes previous wills)
You have recently got divorced
You now have children or grandchildren you may want to provide for
Your named executor has died
It is sometimes possible to amend your Will by a codicil and we can advise you when this is possible and what to include.
For more information about making a Will or amending your existing one and to find out about our fixed-fee simple Will writing, please contact us.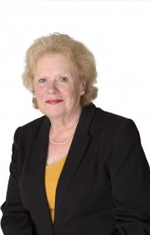 Eila Rochfort – Head of Wills, Probate and the Elderly Client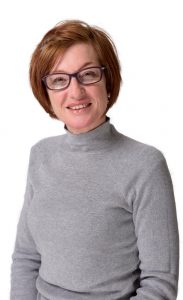 Keren Morgan – Wills, Probate and the Elderly Client Solicitor