Protecting Your Property From Fraud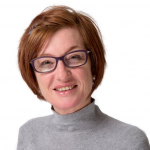 Property Fraud has been in the media as an increasing concern.  Having recently received an enquiry first hand from someone who had been the victim of fraud the threat is evidently a very real risk.  Immense pressure can be placed on the elderly or vulnerable to either settle debts secured against their home that they did not raise, or to even vacate as the property has been fraudulently sold.  The question to ask is who is the victim;
i.                 The innocent home-owner
ii.                The innocent Buyer who has paid good money to buy a home
iii.               The innocent lender who advances a significant amount of money using the property as security.
Case law demonstrates that the position is not clear cut and there are no certainties that you, as the homeowner, will be compensated.  It therefore follows that the best option is to protect yourself from becoming a victim of fraud.
By pretending to be you fraudsters can try to sell or mortgage your property.  The higher risk groups are those who rent out their property or leave it empty for long periods.  Likewise, if you do not have a mortgage or your property is unregistered you are more susceptible to fraud.
There are ways to protect your position:
·        You can sign up to the Land Registry free property alert service.  Please visit the Land Registry site for more information and to sign up for the service.
·        You can ensure that your property is registered so that you can claim compensation if you are a victim of fraud or suffer a financial loss.
·        You should ensure that your contact details are up to date at the Land registry
·        You can include entries on your title which prevents any transaction taking place without a certificate being issued by a solicitor confirming that the application was made by you.
If you would like further help or advice then please do contact us.